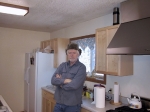 Here I am standing in the kitchen of my new house that I built.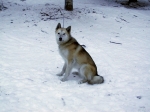 Here is my dog Reb she is an Alaska mushing dog. Her mother and father are from
a kennel that specializes in mushing race dogs. Reb is from a blood line of
Alaska Husky, wolf, and McKenzie River husky.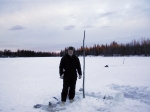 This picture is of me standing on the Tanana River doing a little burbot fishing.
The ice was 30 inches thick. We cut down with a chainsaw to a depth
of 20 inches and then hand augered the other 10 inches.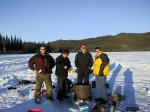 One of our fishing trips.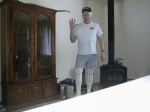 Here I am standing by my gun cabnet.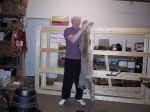 Here is a pic of one of the Lynx I trapped.
Have 5 now. Also, one coyote, 10 foxes.